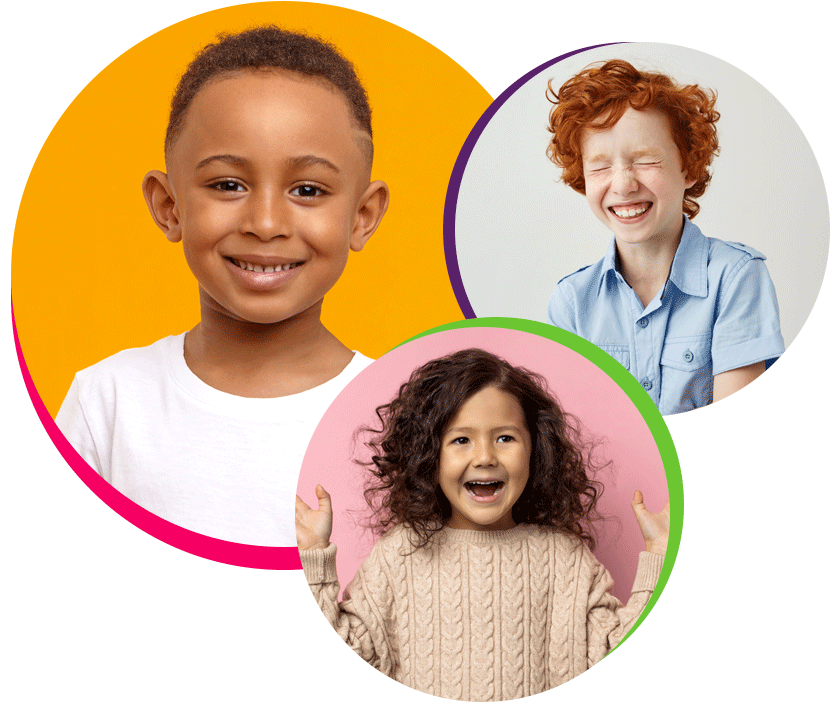 Pediatric Dentistry in Houston
Healthy teeth start at a young age, and Lovett Dental North Heights is committed to helping Houston kids smile brighter. Oral hygiene is important at all ages, and our pediatric dentistry services ensure that your child receives the education and dental treatments they need to keep their teeth healthy, bright, and strong for a lifetime. Whether your child is coming in for their very first dental visit or requires surgical intervention, we make sure that every child who visits our North Heights dental office in Houston receives comforting, compassionate care and achieves excellent results.
If you're looking for pediatric dentistry in the North Heights area in Texas, consider our family dental practice. Our team of experienced dentists can provide optimal dental care for your entire family. From pediatric dental services to oral surgery and emergency dental care, our Lovett team strives to make excellent dental care affordable and accessible to everyone in Houston's North Heights area. We offer the following services as part of our multidisciplinary practice:
Choosing a Kids' Dentist in the Houston Heights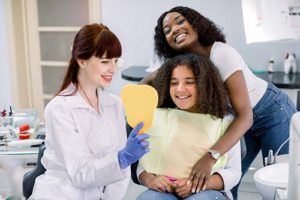 Our pediatric dentists love coming into work every day and caring for children's healthy, happy smiles. Our dentists' loving, patient nature makes visiting the dentist a pleasant experience for the whole family.
A pediatric dentist provides quality dental care for children and adolescents. Many of our young patients end up staying with the same pediatric dentist for decades.
Lovett Dental North Heights provides accessible pediatric dentistry in the North Heights area to patients of all ages. Whether you are bringing in your toddler for their first dentist appointment or your teenager for braces, Lovett Dental North Heights offers dental services for the whole family. We also specialize in high-end cosmetic dentistry to help children correct misaligned or damaged teeth and boost their self-confidence. From flossing to fillings to braces, we help children feel comfortable in the dentist's chair from start to finish.
Pediatric Dentistry Services in Houston's North Heights
Our children's dentistry services help children learn about oral hygiene from an early age. Our welcoming and friendly demeanor helps lay the groundwork for healthy habits like daily brushing and flossing, which protects teeth and prevents decay.
We believe no child needs to fear the dentist, so we work to create a fun and welcoming environment to put your little one's mind at ease. In addition to providing dental care, we also want to give our youngest patients positive experiences to help them feel comfortable–maybe even excited about visiting their Houston dentist.
Family Dentistry in North Heights, HTX
At Lovett Dental North Heights, we specialize in six main types of dentistry, including pediatrics. We pride ourselves on offering a diverse array of dental treatments to help every patient, no matter their age or needs. Our other specialties include:
High-end cosmetic dentistry
Veneers
Maxillofacial surgery
Periodontics
Prosthodontics
With our level of expertise, we are able to give our youngest patients the opportunity to grow with us. As children get older, their teeth change, but the quality of care they'll receive will always be superior at Lovett Dental North Heights.
Children are often afraid of the dentist, but at Lovett North Heights, we believe their first visits should be fun instead of scary. When your child comes to Lovett Dental North Heights, we do our best to ensure that they feel welcomed and comfortable. From the moment they walk through our door until their appointment is finished, our staff does everything they can to make sure their dental experiences are positive ones. We will use simple, straightforward, friendly language that they can understand so that kids feel comfortable with the whole process and know why it is important to have us examine their teeth. Our team is committed to providing your family with a level of treatment and care that is unsurpassed.
Pediatric and Family Dentistry in Houston
Additional procedures we offer for children and adolescent patients include dental sealants, fillings, restorative dentistry, and even childhood tooth replacements. We collaborate with our patients every step of the way. This ensures that you walk away with the knowledge you need to perform top-of-the-line preventative care and promote optimal oral hygiene. We also offer
Each of our dedicated staff members is committed to providing the best dental care for your child. For more information or to schedule an appointment, contact our Lovett Dental North Heights office at 832-617-5531.
Each of our pediatric dentists has received specialized training to treat every stage of dental development from early childhood to adolescence and adulthood. We also have experience working with children with special needs.