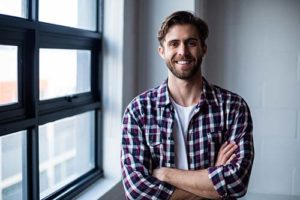 Lovett Dental North Heights is a brand new facility in the Houston area. Bring your family to a brand new facility with friendly, professional staff and Lovett's excellent reputation. Visiting the dentist should not cause stress in your family. Show your smile the love it deserves. We offer checkups, cleanings, implants, veneers, and cavity fillings. Our board-certified dentists and specialists are conveniently in your neighborhood.
Lovett Dental North Heights is home to the best dentists in Houston, Texas. Our expert dentists combine science and aesthetics using the latest techniques to improve your smile's appearance, alleviate pain, and keep your mouth healthy.
Families in the Houston area are turning to Lovett Dental North Heights. Our combination of excellent results, service, and affordability make us the number one dentist choice in the North Heights area. At Lovett Dental North Heights, all of your dental needs can be met in one place. There is no need to travel. Our caring dentists can make a difference in your smile.
The Best Dentist in Texas
Our Texas dental offices offer a multitude of cosmetic, pediatric, and general dentistry services in Houston. Our list of services in Texas includes:
Dental implants
Teeth cleaning
Dental bonding services
Tooth replacement
Veneers
Orthodontic dental braces
Oral surgery
Tooth replacement options
Sedation dentistry
About the Lovett Dental North Heights Team
No matter what level of dental care you need, our dental team's primary goal is to give your family the best care. Visit our dental team page to learn more about our excellent dentists.
Lovett Dental North Heights Locations
One of the main things you should know about our team is that we have numerous dental practice locations. No matter where you live in the Houston area, there's a Lovett Dental office for you and your family.
Our offices are open early, late, and on Saturdays to fit your busy work schedule. We accept dental insurance and can set up easy payment plans to fit every family's budget.
If you are ready to visit a dentist at Lovett Dental North Heights, contact us at 832-617-5531 today and get the smile you've been waiting for.